Egypt, kh Studio focuses on making exceptional spaces for people in which to live, eat and work. The firm is built on the strengths of its two founders, architectural engineer Ahmed Khalifa and interior designer Shereen Helmy. At its core are two complementary aims: designing spaces which are functionally superior, and at the same time aesthetically unparalleled.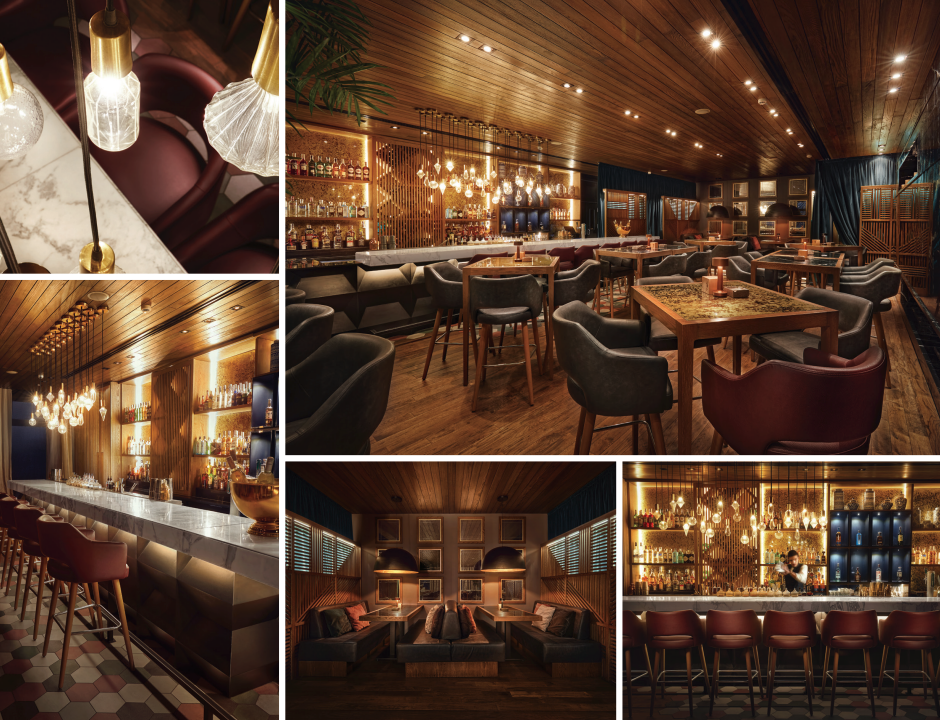 Located in the Swan Lake Katameya Club House in Cairo, SHINKO was once a lounge. Now, thanks to kh Studio, it has become a chic and cosy cocktail bar. SHINKO has transformed into a magical enclave with an air of mystery and extravagance.
It was essential to create a spectacular cocktail bar experience in which visitors feel comfortable and at ease, while setting a dramatic yet warm mood.
Kh Studio gave SHINKO a sculpted, transformational face lift, providing it with seamless functionality and cohesion, and a flawless transition from front of house to the working areas.
The design combines a variety of materials including stained oak screening and signature emerald green velvet curtain. A mystical private entrance gracefully conceals the staff working area.
The custom bar boasts integrated waterproof hexagon flooring and a beautiful bottle display. Warm ambient light plays on the black Spanish marble feature wall and antiqued mirror table tops.
As a result, SHINKO is now the number one luxury cocktail bar of choice in Egypt.